Luck, the Criminal Justice System, and Professor Rafael Robb
It is a simple fact of life that equal justice does not exist in the courtroom or at the parole hearing. I am not discussing today the judicial bias based upon race, color, ethnic background, or any of the other biases that are prevalent in our criminal justice system. It also should not be overlooked that a defendant's fate or the future of an inmate is determined somewhat by chance.The element of chance–consists of who was scheduled to determine your fate. One judge sentences a defendant to ten years with five suspended, but the judge in the adjacent courtroom would have imposed only a sentence of five years with three years suspended. There are other factors that enter into an assignment of a case to a courtroom, but luck is a major factor. The "severely" conservative judge was scheduled for vacation, but he cancelled his vacation at the last minute and was now the judge in your courtroom. Your attorney looks at you sympathetically and whispers,"Bad Luck".
The following article reports that a university professor, Rafael Robb, is paroled after serving only five years of his sentence for beating his wife to death. We do not know the circumstances for the parole, but it is safe to state that most parole boards would not have granted parole under these circumstances at his first parole hearing. Never doubt the power of luck.
Rafael Robb, Ex-University Of Pennsylvania Professor, To Be Paroled For Killing Of Wife
01/17/13 06:19 AM ET EST
Huffington Post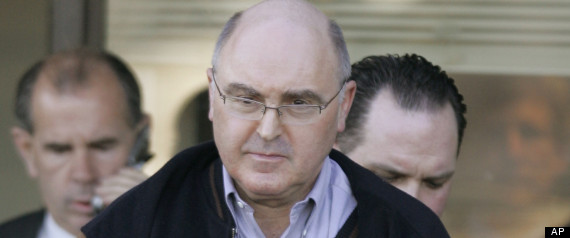 NORRISTOWN, Pa. — A former Ivy League professor who pleaded guilty to beating his wife to death as she wrapped Christmas presents is set to be paroled.
Rafael Robb was sentenced in December 2008 to 5 to 10 years in prison in the December 2006 death of his wife, Ellen, in suburban Philadelphia. Robb pleaded guilty to voluntary manslaughter in 2007.
Montgomery County District Attorney Risa Vetri Ferman says she recently learned that Robb is set to be released on parole later this month. She says she's asked the state parole board to reconsider the decision.
Ferman says she thinks the board didn't consider all issues surrounding the case.
Robb, who was once a tenured economics professor at University of Pennsylvania, said in court that the killing happened in "a moment of madness."